Shopping Cart
Your Cart is Empty
There was an error with PayPal
Click here to try again
Thank you for your business!
You should be receiving an order confirmation from Paypal shortly.
Exit Shopping Cart
PATH Ministries (People Accepting Their Holiness)
Pray....And Things Happen!
Nothing delights my senses more than an afternoon summer storm in my beloved Blue Ridge Mountains!  Announced by thunder, the fat drops plop on the metal roof of our porch and produce a rhythm of the wild. Pine trees blow the wind around and drench the mossy floor of our back yard. Flowers in our garden bow in reverence to the power of the summer storm, even as their roots welcome the deluge. As the sky closes once more, shafts of sunlight split through the trees and steam rises off the pavement of our street. Wildness and civilization create a mist that witnesses to the miracle of what just took place. In the low places, streams form to course to lower ground, leaving a few puddles of remembrance behind them.

Can anything compare to a summer rainstorm in the mountains? Only a rainbow glimpsed through the forest ceiling. Thank you, Mother Nature! You feed my soul.

How busy are you these days preparing for the holidays?  Do you have a "to do" list a mile long? Are you shopping till you drop? How about entertaining? Are you planning a party at home or at work? Are you rehearsing for choir or other activities at church? Are you planning for guests or travel over the holidays? Have you put up and trimmed your tree? How about decorating the house and the yard? You are probably a very busy person, as most of us are this time of year!
We keep hearing people in conversation or in the media talking about the "true meaning of Christmas," and, of course, this varies with your beliefs. But it also has to do with that "to do" list and how you spend your precious time. So many people are so busy DOING CHRISTMAS  they forget about the true meaning of Christmas--BEING CHRISTMAS!

How can we BE CHRISTMAS instead of DOING CHRISTMAS? How can we express the joy and peace and love that this season brings? How can we let the Christ Spirit be born anew in us? Any ideas?
For me, I plan to stop amid the hustle and bustle of the season and just listen to the sounds of silence instead of all the noise. I intend to look at nature and see its bounty and look into the eyes of people and see the Christ Light shining there. I shall  smell the fresh scent of the fir trees and of cookies baking in the oven. I will feel the gentle touch of my animals and feel their hot breath on my skin. I will savor the taste of hot chocolate and candy canes and enjoy the sensation.

Let's consciously use all the senses God has given us to experience in depth the Christmas gifts all around us.
Let's stop amid the chaos and confusion to give the gifts that really count.
Let's be still and give thanks for remembering the true meaning of Christmas!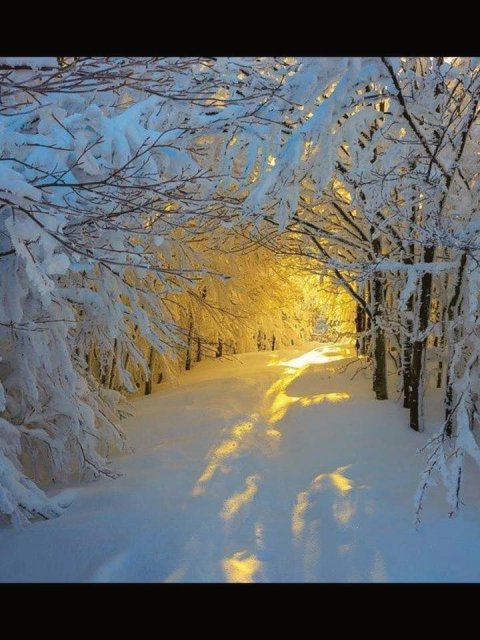 GOD IS BLESSING YOU NOW, AND SO ARE WE!


One of my favorite songs to sing begins,

     "There's a light emanating from my spirit,

      a white light shining from my soul,

      and the light emanating from my spirit,

      is the light that's making me whole."

I sing it with gusto, with enthusiasm, and with conviction, because I believe it.  I have experienced it--not just in myself but in others.

Today with my trio Blissing, we performed "You Can't Be A Beacon If Your Light Don't Shine," another song with power and conviction of an inner reality.  There is one line in the chorus that goes, "There's a little light in all of us by God's design." That light shines from within when we let it, when we take off the blinders that keep out the light and keep us from seeing the light all around us. You see, my friends, we live in our own light, in each other's light, and in God's light, because we are all One. 
So even if your light seems a little dim sometimes, our lives are always illuminated with the truth of our connection with the Divine in ourselves and in others. I remember from my early days in an Episcopalian church hearing the priest say right before the offertory, "Let your light so shine before men that they may see your good works and glorify the father in heaven." Now my theology has changed, but the idea stays eternal: there's a little light in all of us, and our task is to LET IT SHINE!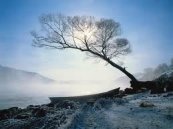 What is there to grieve but a longing in the soul for unfulfilled dreams...for passion unexpressed...for unrequited love?  We grieve for what we have loved and lost or never had at all.  We pine for unperceived knowledge and glory.  We grieve, knowing this, too, shall pass, even as we linger in our pain.
Can we gloss over, manage, or even skip grief entirely?  Can we drown it in our tears or deny its existence?  Can we will ourselves to overcome it and get on with life?  Or is grief part of being human?
Grief, like every other human emotion built into our earthly body suit is a touchstone, a rite of passage into maturity.  Without grief, how do we measure the depth of our love?  When my husband and  served as hospice chaplains in and around Santa Fe, NM, we visited one man on the first anniversary of the death of his beloved wife.  As we spoke, I asked if the pain of her passing was lessening.  He replied, "No.  Every day I give thanks that some pain remains, because it reminds me of how deeply we loved each other.  I'm afraid if the pain goes away, so will the memory of the love we shared."
Grief helps us develop compassion for ourselves and others.  It causes us to pause and acknowledge our connections with each other in this human experience of life.  Grief joins us in the shared experience of feelings, doubts, and questions.  Grief assures us that we are not alone but are connected across time and space with others.  As I traced my own ancestry across many centuries down to the present time, I discovered that women in earlier times often gave birth to many children during their fertile years, but more children died during birth or from disease than survived. Something in me felt a deep grief in empathy for my predecessors.  For a moment I felt a visceral response to their pain; then I felt numb.  I realize I still carry their pain of loss across centuries of time whenever I see children who are sick or hungry around the world.  We share our grief for hundreds of years through our spiritual DNA. 

Grief is a journey through the dark night of the soul.  We learn from it and we carry its memories with us as we emerge again and again into the bright light of love and compassion.  Grief changes us and leaves its stigmata to remind us of the depth of our wisdom and experience; it gives us the strength and courage to follow our path.  Grief is a worthy companion and guide for overcoming and incorporating the vicissitudes of life on this planet as a human spiritual being.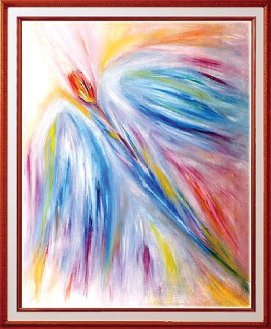 Fall in love with yourself? As songstress Whitney Houston sang, "the greatest love of all is deep inside of me."  And it's inside of you, too.  People are always looking outside of themselves to find love.  Everyone needs love; it is essential to growing up living a healthy life. 

Our parents, teachers, and  ministers forget to tell us that

WE ARE LOVE ourselves.  We are made in the image and likeness of a Creator who is the essence of love.  Life may deal us difficult conditions, but once we know that we are love, we can choose to meet whatever comes to us with love. 

I clearly remember when Rev. Jim Rosemergy, a Unity minister, said that the only love you'll ever feel is the love that flows forth from you.  What a transformational concept.  WE ARE LOVE, AND WE HAVE TO EXPRESS THAT LOVE TO FEEL IT AND ACT FROM IT IN OUR LIVES!
So, what next?  How do you use this idea?  In order to feel the love that we already are, you have to put it to work in everything you do, from grocery shopping, to errand running, even to big decision making.  Will you be perfect at first?  Probably not, if you're living in a human body. You can begin making it a habit to pause before every reaction in your day and choose to respond with love.  It may change your response, which is better than reacting in a knee-jerk answer.  As you practice coming from love, the habit will grow and you will notice changes in the love you feel yourself and in the way others respond to you.  Falling in love and expressing the love that you are brings hidden treasures in your life.
AFFIRM:  I AM LOVE, AND I EXPRESS THAT LOVE IN EVERYTHING I THINK,
              SAY AND DO.

Please check out our other pages and leave a response or a prayer request for us.  Let us know how this spiritual practice works for you.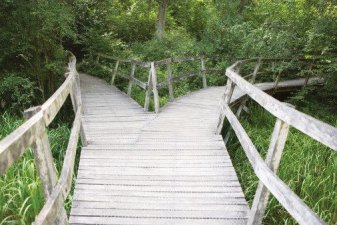 Today, Pathfinders meets a fork in the road, and a path will be chosen.  Or will it? 

If we go to the left, what will we encounter?  If we take the fork to the right, will it matter?
Today, Pathfinders will hold its first Sunday Gathering.  Does that make it a church?  Must we adopt certain beliefs to attend?  What about another place I go to?  Do I have to switch allegiance?  The answer to each of these questions is NO!
Pathfinders was not formed be a church with a building and a staff and a creed one must recite.  Rather, Pathfinders is a supportive spiritual system of people who know that Spirit lives witin them...people who are committed to a spiritual life, whatever form that may take...people who are open and accepting and growing....people who desire to express more of Spirit in their lives.
You are a Pathfinder if you know that spirituality is an important component to your life...if you love and accept others and encourage them on their paths....if you know spirituality is an inside job.
Our purpose at Pathfinders is to reveal to people their own inherent spiritual nature and to encourage them to express that in the world.  Our world needs each and every soul now present on the planet to discover, explore and express the Spirit Within them, because without that the picture of our wholeness is complete.  As Ram Dass said, "We're all just walking each other home."
Pathfinders seek universal truth wherever it is found---in the words of Jesus, Buddha, Great Spirit, Allah, just to name a few.  We take those truths inside of ourselves and contemplate and meditate upon them.  If our inner guidance is such that this is a truth for us to incorporate in our own lives for the betterment of all, then we put it into practice.
Our gifts come in many forms:  healing, prayer, creative arts, visual arts, hospitality, study, writing.....and others.  Each of these gifts are given so that we can bless the world.  Your gift is essential; it is critical that you nurture and develop it so we can once more come into our wholeness.
Master Teacher Jesus told us that greater things than he did, we would do.  Now is the time to bring that prophecy into fruition with the love and support of each other. 

We will gather today, and some of us will take one fork in the road and some will take the other.  It doesn't matter, for we walk in Spirit and in Truth, knowing all roads eventually converge once more in our Oneness.
Hoping to see you there on Sundays at 4 pm at Jongo Java Coffeehouse on Main Street in Hendersonville, NC.  If you cannot be there in person, please hold us in the light of love and laughter.

ANNOUNCING:  COFFEEHOUSE SPIRITUALITY ON SUNDAYS AT 4 PM!
Beginning June 7, we'll be gathering at Jongo Java Coffeehouse, the best coffee shop in Hendersonville, NC, at 4 pm, for a little music, a little meditation, a little reflections and discussion. 

As with everything Pathfinders does, we include all people of every creed (or no creed), race, age, gender, color, lifestyle....and any we've left out...to join us.
Our purpose is to offer an opportunity to a larger population to discover and explore the Spirit within them and in each other.  It doesn't matter what you call God--i call it Dear One--or if you follow Jesus, Buddha, Krishna, Mohammed or any avatar/leader/savior.  What matters is that it's time for everyone to recognize that the Divine Spirit lives and breathes in everyone and to honor that in every way.
Let's erase the boundaries, blow up the box, blur the lines, and love and respect each other.  It's all good.  It's all God.  It's in everyone of us!
Pass the word along.....until even the rocks cry out!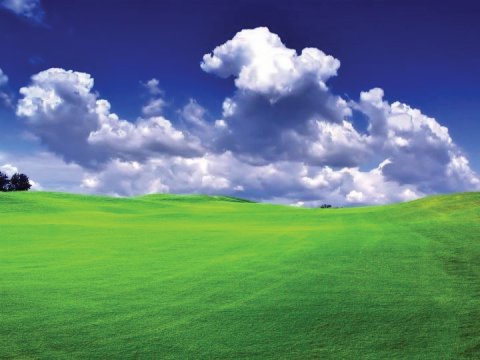 Clouds are like Spirit.  We cannot hold on to them.  They are ethereal and always changing and moving.  We need them for life.  We love their beauty.  They bring us hope.  They stimulate our imaginations and make us feel grateful for their presence.
Spirit, however, is always there and reaching towards to be in us and among us--not something out there.  Spirit lies within us and all around us, closer than breathing.  In fact, it is our breath, our experience, our being. 

Let clouds remind you of the Spirit that dwells within you and within every being.  Rejoice in their presence as you rejoice in Spirit!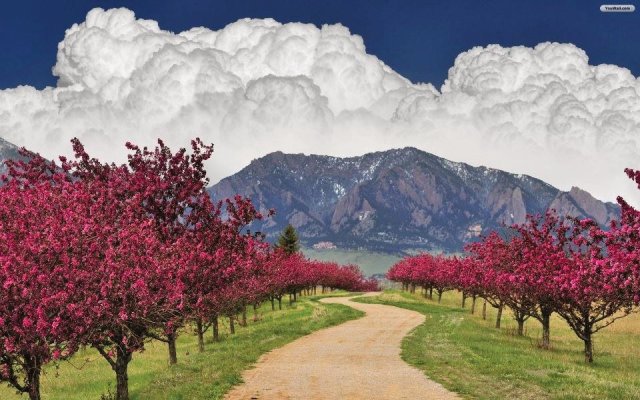 We haven't posted in a while, but we're back now on a regular basis to share thoughtful questions, concerns, and insights as you travel along your spiritual path. 
Today, let's think about returning...to our regular blog, to our spiritual paths, to our authentic selves.  And consider what a "return" means.  Is it a step backwards?  Is it a retrogression rather than a progression?  Can is be a positive thing?
We believe that taking a step back can be a good thing, giving us time to reflect on the past and sort it out.  For example, we have reread our blog reflections in the past and wonder if there has been a positive response.  Have our insights and musings been of service or solace to anyone?  Is there a reason to continue or do we just like to see our words in print?
We like to think that we are all connected in Spirit and in Truth and we want to serve those who seek assistance, confirmation, or support along their own spiritual path.  If our blog reflections on this website have lifted your spirits, informed or excited you, please let us know.  You can email us at
[email protected]
or find us on facebook at PATH Ministries.  Thank you for your time and input.
                     Revs. Richard Talley and Eileen Douglas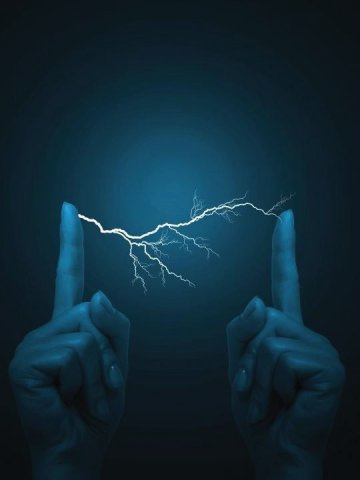 Do you ever have days when everything you touch seems to jump right out of your hands?  Or maybe things fall off shelves when you reach for them?  This is something beyond static; it is the energy field within you expanding and affecting objects in your world. 




Pay attention the next time you have one of those days....feel the power within yourself and give thanks.  Then,  direct that power for the highest good.




I celebrate the power within me.


0

/