Shopping Cart
Your Cart is Empty
There was an error with PayPal
Click here to try again
Thank you for your business!
You should be receiving an order confirmation from Paypal shortly.
Exit Shopping Cart
PATH Ministries (People Accepting Their Holiness)
Pray....And Things Happen!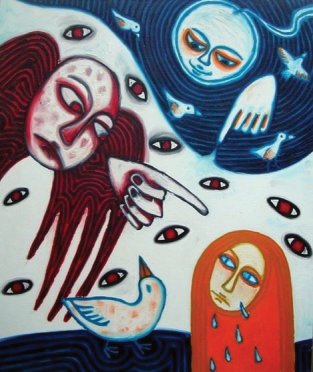 When you judge others, you're judging yourself.
    (anonymous)
Judge not lest you be judged. (Bible)

A major advantage of age is learning to accept people without passing judgment.

      (Liz Carpenter)
"Ain't it good to know you've gotta friend?" James Taylor sang, so I interpret Liz Carpenter's observation to mean that age is my friend in learning not to judge. That's good news for me, as I know one of my greatest life lessons is to learn not to judge.
One of the things I know about judging is that it takes the one who judges a great deal of energy and doesn't necessarily affect the one who is judged at all.  I shudder to consider how much energy I have wasted over the years in judging others needlessly.  It never changes the other person.  We canneverchange another person.  We can only change ourselves.
Does that then mean we are to judge ourselves?  No, however, it is important to realize that what we judge in others is most likely what we cannot see in ourselves...what we will not see in ourselves...what we don't want to acknowledge in ourselves...and so we project it onto others.  That way, we can see it and hopefully heal it in ourselves.  All too often, though, we don't claim it as our own and so we ignore and deny what needs to be healed in us.
Holy One, When I am quick to judge others, let me stop and look at myself first and see what part of me needs to be healed.  Let me display compassion for myself and others, and in this begin the healing process.

Note:  Judgement here is not the wise judgement written about by Charles Fillmore as one of the Twelve Powers of Man.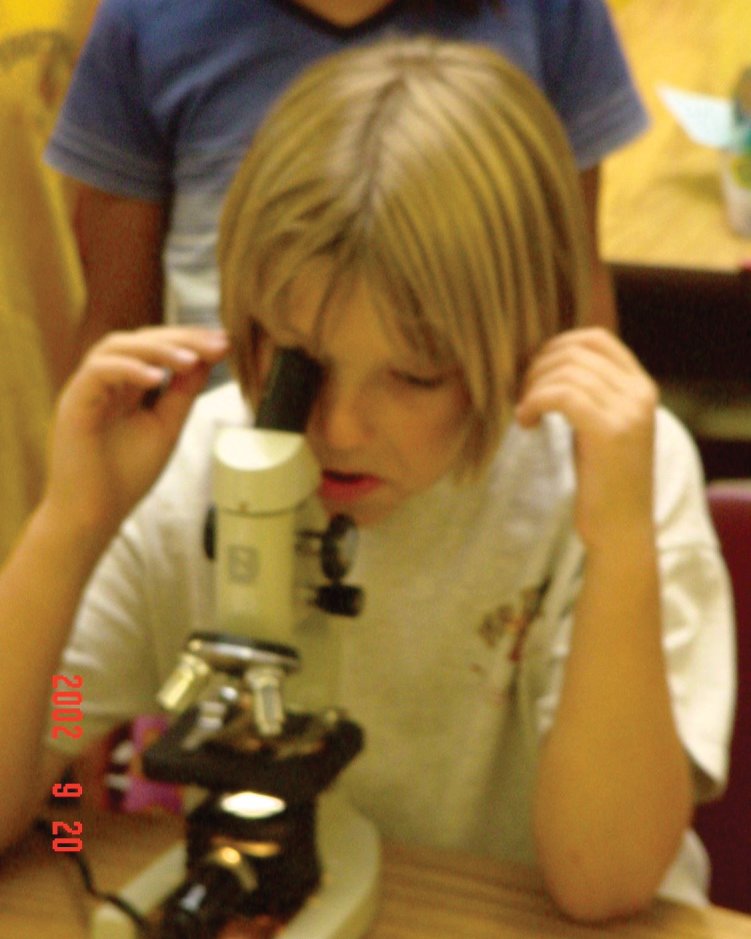 "Let the little children come," Jesus said.  Of course, he was speaking directly to his disciples who were holding the little children back who wanted to see Jesus and be near him.  But more than that, I believe Jesus was teaching us how to approach our lives...to approach everything with eyes of curiosity and wonder and awe. 
In some ways, the trendy use of the word awesome this past decade has not held the true holiness of the word, when it's used to describe just about everything!  Then I think, but to come as a child don't we have to approach everything as an awesome miracle?  Now, I'm not so dry behind the ears as to assume everyone who uses the term awesome does so in a miraculous way, but words reflect our culture, and maybe the consciousness of everything being a miracle is creeping into our everyday language and, thus, our culture.    So the next time a teenager comments that a screeching car going by is awesome, I'll just translate it to miraculous!
I can't remember the first time that I heard or read this passage of scripture, but I do remember back in 1990, as I applied to Unity School of Religious Studies for their Ministerial Education Program, how those words came to me over and over as I interviewed with different people. 
Over the years, this passage has come to me in times of need, anguish, uncertainty, and fear.  The assurance of God's guidance essentially accessible to me at every moment brings me great steadiness and confidence in moving forward.
My husband Rev. Richard Talley, also a Unity minister, and I were visiting our friend and former protoge Rev. Lynn Batchellor in Santa Fe, when suddenly in the middle of the night I heard a crash.  It sounded as if it came from the hall and so I opened the bedroom door and rushed out, only to find Richard completely stretched out on the tile floor.  I screamed and began to yell at him, "What are you doing?"  As he came to and began to sit up, we called 911. 
I admit it--although I am usually the one who remains calm and sensible during crises--in this instance I was fraught with fear and overwhelmed with the thought that this could be our last moments together.  By the time the paramedics arrived, I, too, was feeling woozy, and they threatened to put me on a gurney, too, as they loaded Richard aboard the ambulance.  Instead I opted to ride up front with the driver since they wouldn't let me stay in the back with Richard. 
I had always imagined that an ambulance raced to the hospital--not so.  The driver drove slowly and cautiously, avoiding bumps and sudden stops.  He didn't race or run through any lights and there was no siren screaming.  It was so quiet that I could hear the words of his partner further examining Richard in the rear. 
During this quiet ride, I centered myself and let God calm me down.  The Holy Spirit slowed my breathing and cleared my head as we headed towards the hospital.  By the time we arrived at the Emergency Department, I was relaxed and realized God was in control.  I gladly transferred my tension and fear to the doctors and nurses on duty and rested in my trust in God.  I realized that of myself I could do nothing, but that through God everything good would be accomplished.  I was even joking with the young-looking intern and the nurse practitioner.
Richard, it turned out, had nothing serious going on, but rather had probably reacted to a series of circumstances that resulted in his passing out.  There was no damage to his head, which I had feared when I saw he had hit it con the tile floor.  All he had to show for the event was a crease along his shoulder where he had slid along the door frame as he fell.  It's still there today.  Sometimes I touch it and remember how my trust in God overcame my fear.
I'm sure most people of faith have had moments when they faced a crisis and for a short time they felt abandoned by God or at least not in touch.  Sometimes it takes a quiet ride and a visual touchstone to remind of God's presence always in all ways.
Blissings, My Beloveds,
Rev. Eileen
P.S.  Here is Richard and I just last month, and I think he's looking great! Looking fine!  

0

/