Shopping Cart
Your Cart is Empty
There was an error with PayPal
Click here to try again
Thank you for your business!
You should be receiving an order confirmation from Paypal shortly.
Exit Shopping Cart
PATH Ministries (People Accepting Their Holiness)
Pray....And Things Happen!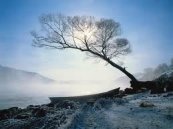 What is there to grieve but a longing in the soul for unfulfilled dreams...for passion unexpressed...for unrequited love?  We grieve for what we have loved and lost or never had at all.  We pine for unperceived knowledge and glory.  We grieve, knowing this, too, shall pass, even as we linger in our pain.
Can we gloss over, manage, or even skip grief entirely?  Can we drown it in our tears or deny its existence?  Can we will ourselves to overcome it and get on with life?  Or is grief part of being human?
Grief, like every other human emotion built into our earthly body suit is a touchstone, a rite of passage into maturity.  Without grief, how do we measure the depth of our love?  When my husband and  served as hospice chaplains in and around Santa Fe, NM, we visited one man on the first anniversary of the death of his beloved wife.  As we spoke, I asked if the pain of her passing was lessening.  He replied, "No.  Every day I give thanks that some pain remains, because it reminds me of how deeply we loved each other.  I'm afraid if the pain goes away, so will the memory of the love we shared."
Grief helps us develop compassion for ourselves and others.  It causes us to pause and acknowledge our connections with each other in this human experience of life.  Grief joins us in the shared experience of feelings, doubts, and questions.  Grief assures us that we are not alone but are connected across time and space with others.  As I traced my own ancestry across many centuries down to the present time, I discovered that women in earlier times often gave birth to many children during their fertile years, but more children died during birth or from disease than survived. Something in me felt a deep grief in empathy for my predecessors.  For a moment I felt a visceral response to their pain; then I felt numb.  I realize I still carry their pain of loss across centuries of time whenever I see children who are sick or hungry around the world.  We share our grief for hundreds of years through our spiritual DNA. 

Grief is a journey through the dark night of the soul.  We learn from it and we carry its memories with us as we emerge again and again into the bright light of love and compassion.  Grief changes us and leaves its stigmata to remind us of the depth of our wisdom and experience; it gives us the strength and courage to follow our path.  Grief is a worthy companion and guide for overcoming and incorporating the vicissitudes of life on this planet as a human spiritual being.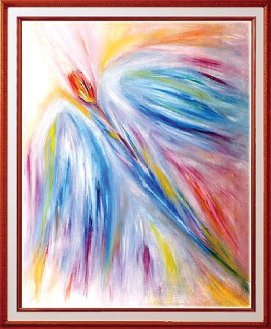 Fall in love with yourself? As songstress Whitney Houston sang, "the greatest love of all is deep inside of me."  And it's inside of you, too.  People are always looking outside of themselves to find love.  Everyone needs love; it is essential to growing up living a healthy life. 

Our parents, teachers, and  ministers forget to tell us that

WE ARE LOVE ourselves.  We are made in the image and likeness of a Creator who is the essence of love.  Life may deal us difficult conditions, but once we know that we are love, we can choose to meet whatever comes to us with love. 

I clearly remember when Rev. Jim Rosemergy, a Unity minister, said that the only love you'll ever feel is the love that flows forth from you.  What a transformational concept.  WE ARE LOVE, AND WE HAVE TO EXPRESS THAT LOVE TO FEEL IT AND ACT FROM IT IN OUR LIVES!
So, what next?  How do you use this idea?  In order to feel the love that we already are, you have to put it to work in everything you do, from grocery shopping, to errand running, even to big decision making.  Will you be perfect at first?  Probably not, if you're living in a human body. You can begin making it a habit to pause before every reaction in your day and choose to respond with love.  It may change your response, which is better than reacting in a knee-jerk answer.  As you practice coming from love, the habit will grow and you will notice changes in the love you feel yourself and in the way others respond to you.  Falling in love and expressing the love that you are brings hidden treasures in your life.
AFFIRM:  I AM LOVE, AND I EXPRESS THAT LOVE IN EVERYTHING I THINK,
              SAY AND DO.

Please check out our other pages and leave a response or a prayer request for us.  Let us know how this spiritual practice works for you.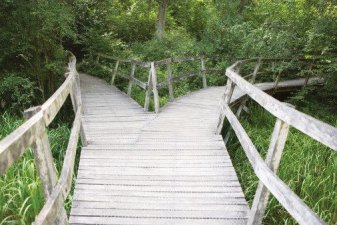 Today, Pathfinders meets a fork in the road, and a path will be chosen.  Or will it? 

If we go to the left, what will we encounter?  If we take the fork to the right, will it matter?
Today, Pathfinders will hold its first Sunday Gathering.  Does that make it a church?  Must we adopt certain beliefs to attend?  What about another place I go to?  Do I have to switch allegiance?  The answer to each of these questions is NO!
Pathfinders was not formed be a church with a building and a staff and a creed one must recite.  Rather, Pathfinders is a supportive spiritual system of people who know that Spirit lives witin them...people who are committed to a spiritual life, whatever form that may take...people who are open and accepting and growing....people who desire to express more of Spirit in their lives.
You are a Pathfinder if you know that spirituality is an important component to your life...if you love and accept others and encourage them on their paths....if you know spirituality is an inside job.
Our purpose at Pathfinders is to reveal to people their own inherent spiritual nature and to encourage them to express that in the world.  Our world needs each and every soul now present on the planet to discover, explore and express the Spirit Within them, because without that the picture of our wholeness is complete.  As Ram Dass said, "We're all just walking each other home."
Pathfinders seek universal truth wherever it is found---in the words of Jesus, Buddha, Great Spirit, Allah, just to name a few.  We take those truths inside of ourselves and contemplate and meditate upon them.  If our inner guidance is such that this is a truth for us to incorporate in our own lives for the betterment of all, then we put it into practice.
Our gifts come in many forms:  healing, prayer, creative arts, visual arts, hospitality, study, writing.....and others.  Each of these gifts are given so that we can bless the world.  Your gift is essential; it is critical that you nurture and develop it so we can once more come into our wholeness.
Master Teacher Jesus told us that greater things than he did, we would do.  Now is the time to bring that prophecy into fruition with the love and support of each other. 

We will gather today, and some of us will take one fork in the road and some will take the other.  It doesn't matter, for we walk in Spirit and in Truth, knowing all roads eventually converge once more in our Oneness.
Hoping to see you there on Sundays at 4 pm at Jongo Java Coffeehouse on Main Street in Hendersonville, NC.  If you cannot be there in person, please hold us in the light of love and laughter.

ANNOUNCING:  COFFEEHOUSE SPIRITUALITY ON SUNDAYS AT 4 PM!
Beginning June 7, we'll be gathering at Jongo Java Coffeehouse, the best coffee shop in Hendersonville, NC, at 4 pm, for a little music, a little meditation, a little reflections and discussion. 

As with everything Pathfinders does, we include all people of every creed (or no creed), race, age, gender, color, lifestyle....and any we've left out...to join us.
Our purpose is to offer an opportunity to a larger population to discover and explore the Spirit within them and in each other.  It doesn't matter what you call God--i call it Dear One--or if you follow Jesus, Buddha, Krishna, Mohammed or any avatar/leader/savior.  What matters is that it's time for everyone to recognize that the Divine Spirit lives and breathes in everyone and to honor that in every way.
Let's erase the boundaries, blow up the box, blur the lines, and love and respect each other.  It's all good.  It's all God.  It's in everyone of us!
Pass the word along.....until even the rocks cry out!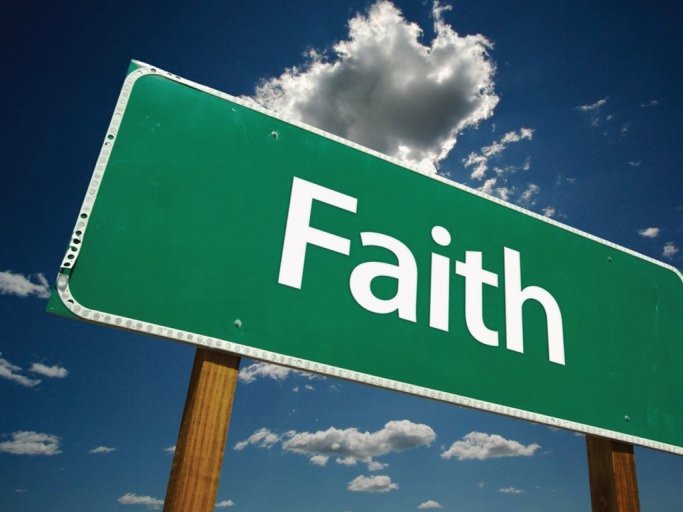 At our PATH CHAT this morning, we talked about times when we have felt
fear
.  We shared stories, we looked at what kinds of
fears
we have experienced, and then came the question: 
IS FEAR REAL
?
We noticed that our fears were either external or internal and usually originated with something in childhood, however we wondered if humans are hard-wired for fear and whether or not experiencing it is optional.
FEAR has been metaphysicalized by many people and groups of people.  One school teaches that it is FALSE EVIDENCE APPEARING REAL.  While I love acronyms, this doesn't do it for me, because I ask, If I can feel FEAR, then isn't it real?  If I feel LOVE, isn't that real?  How do the two, then, differ?
One person in our PATH CHAT described FEAR as "the absence of LOVE," and that has real power for me.  Rather than wondering if FEAR is real, I can choose to replace it--whatever it is or isn't--with LOVE, and I know that LOVE is real.  I chose to think of the key word here as FAITH, since I have faith in the power of LOVE.  Whatever feels, looks, or sounds like FEAR, can be transformed to LOVE.  I have FAITH that this is so.
A great spiritual teacher, Peace Pilgrim, proved time again that her FAITH in God's protection under many trying and dangerous circumstances brought LOVE, not FEAR.  She withstood the elements, attackers, poverty, and isolation, but always relied on her FAITH to replace FEAR with LOVE.
Can we do the same?  Of course, we can.  Peace Pilgrim is no braver than any of us who have chosen different paths than hers.  The task is simple:  our choice must always be forLOVE, not FEAR, and knowing our power and capability to choose rightly strengthens our FAITH. 

I am looking out my living room window and I see the trees, some close and some farther out, dancing in the wind.  When I was a child, I thought the trees were creating the wind by pushing the trees around. Now I know that it is the wind blowing the trees around--just the opposite of what I thought I knew.
God is like the wind:  we see God's effects all around us, but we may not see the way God works in the world, in us, and in all creation.  The creative force of good in the world, which I call God, is always a mystery, and I want it to stay that way.  I am not interested in a God that can be defined and confined by the wits of humans.  My soul longs to know the unknowable, the ineffable, the ever-expanding nature of God.
I only know one way to begin to know God beyond the box that religion has constructed.  That is meditation and exploration of the God that lives within each of us.  It requires us to be disciplined, to be committed, and to be curious.  AND, it means we have to be conscious of that Holy Spirit within us so we can begin to know the edges of God, who is without edges.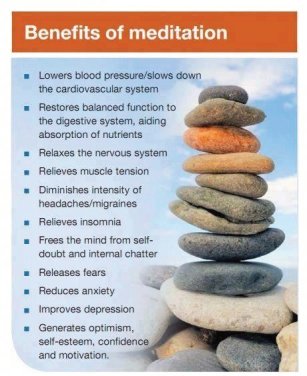 Have you seen the wind? 
Have you seen God? 

Where are you looking?
There are many reasons to meditate and many benefits.
People are mostly conditioned to think that spiritual growth and enlightenment begins with a step up in consciousness, but the way to wisdom is an inner path.  Jesus said, "No one comes to the Father but through me."  The spirit that lives within each of us is the same spirit that lived in Jesus while he was here on earth.  His call to us is to go within and get to know that deeper part of ourselves.  

The process of descending with the mind into the heart is an age old practice begun by the Desert Fathers in the first centuries after the birth of Jesus.  They often went alone into the desert and lived in caves, some for many years at a time.  In meditation, many reported that their process was of taking their conscious mind into the heart and there meeting God.
We, too, must take this journey--it's only about 18"--and sink deeply into our soul...to experience that total integration of head and heart.  Through this "Soaking Prayer," we discover the power of God lies within us.  With this knowledge, we know the power of the universe in personal terms. 

Seek ye the Kingdom of God....the path lies within us!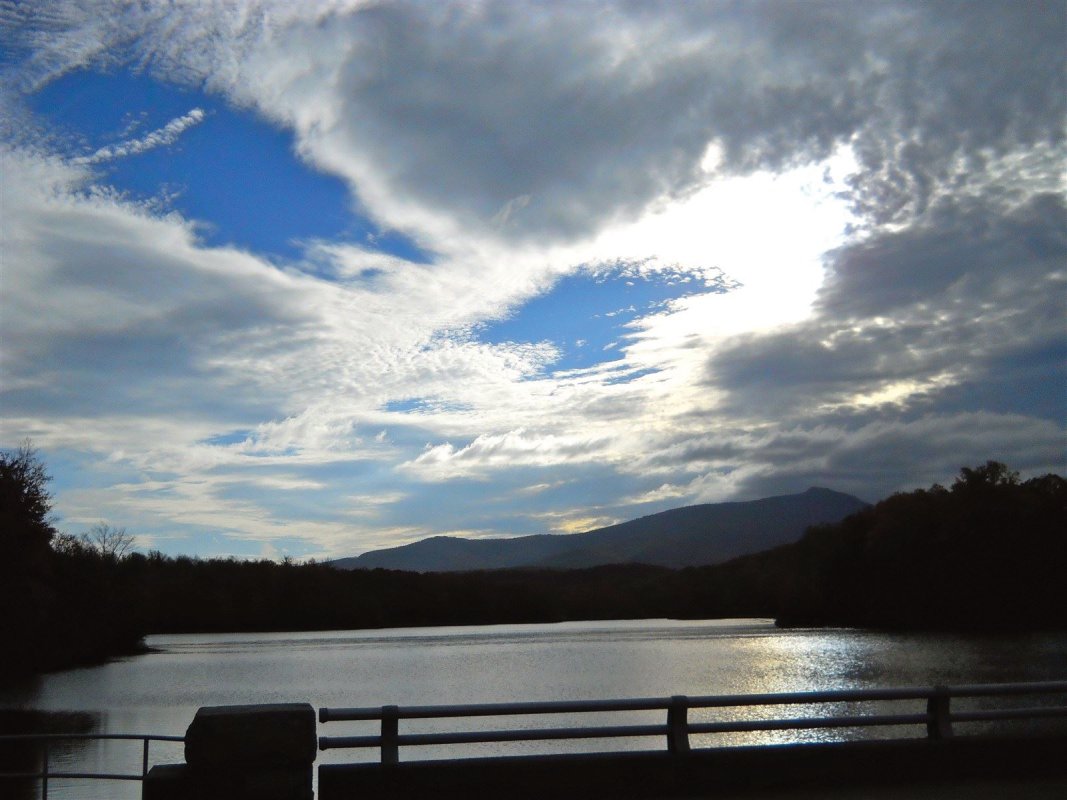 The affirmation goes, "There is no spot where God is not,"  and that is most certainly true.  In working with children, they catch on quickly to the same of
"I Spy God."  Can you say the same thing? 

How often to we adults get so busy in our daily lives that we forget to notice the Presence and Power of God everywhere.  LOOK UP!  LOOK DOWN!  LOOK NEXT TO YOU!  LOOK IN THE EYES OF A CHILD OR AN ANIMAL!  LOOK AT A TREE OR FLOWER...A SEASHELL...A STONE...A LAKE!  WHAT DO YOU SEE?  GOD, of course.
Challenge yourself today--right this minute and right where you are--to see God.  Give thanks in that moment for God's ever presence in your life and your world!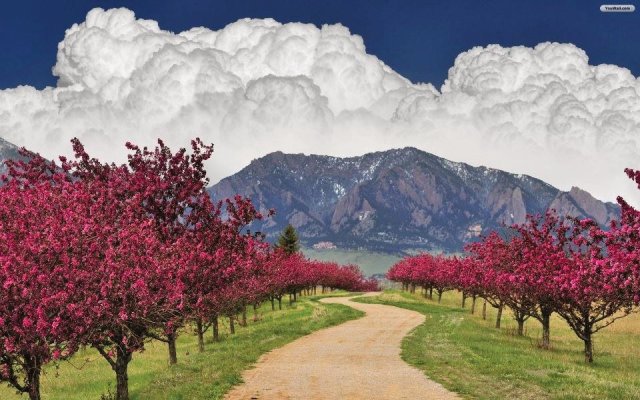 We haven't posted in a while, but we're back now on a regular basis to share thoughtful questions, concerns, and insights as you travel along your spiritual path. 
Today, let's think about returning...to our regular blog, to our spiritual paths, to our authentic selves.  And consider what a "return" means.  Is it a step backwards?  Is it a retrogression rather than a progression?  Can is be a positive thing?
We believe that taking a step back can be a good thing, giving us time to reflect on the past and sort it out.  For example, we have reread our blog reflections in the past and wonder if there has been a positive response.  Have our insights and musings been of service or solace to anyone?  Is there a reason to continue or do we just like to see our words in print?
We like to think that we are all connected in Spirit and in Truth and we want to serve those who seek assistance, confirmation, or support along their own spiritual path.  If our blog reflections on this website have lifted your spirits, informed or excited you, please let us know.  You can email us at
[email protected]
or find us on facebook at PATH Ministries.  Thank you for your time and input.
                     Revs. Richard Talley and Eileen Douglas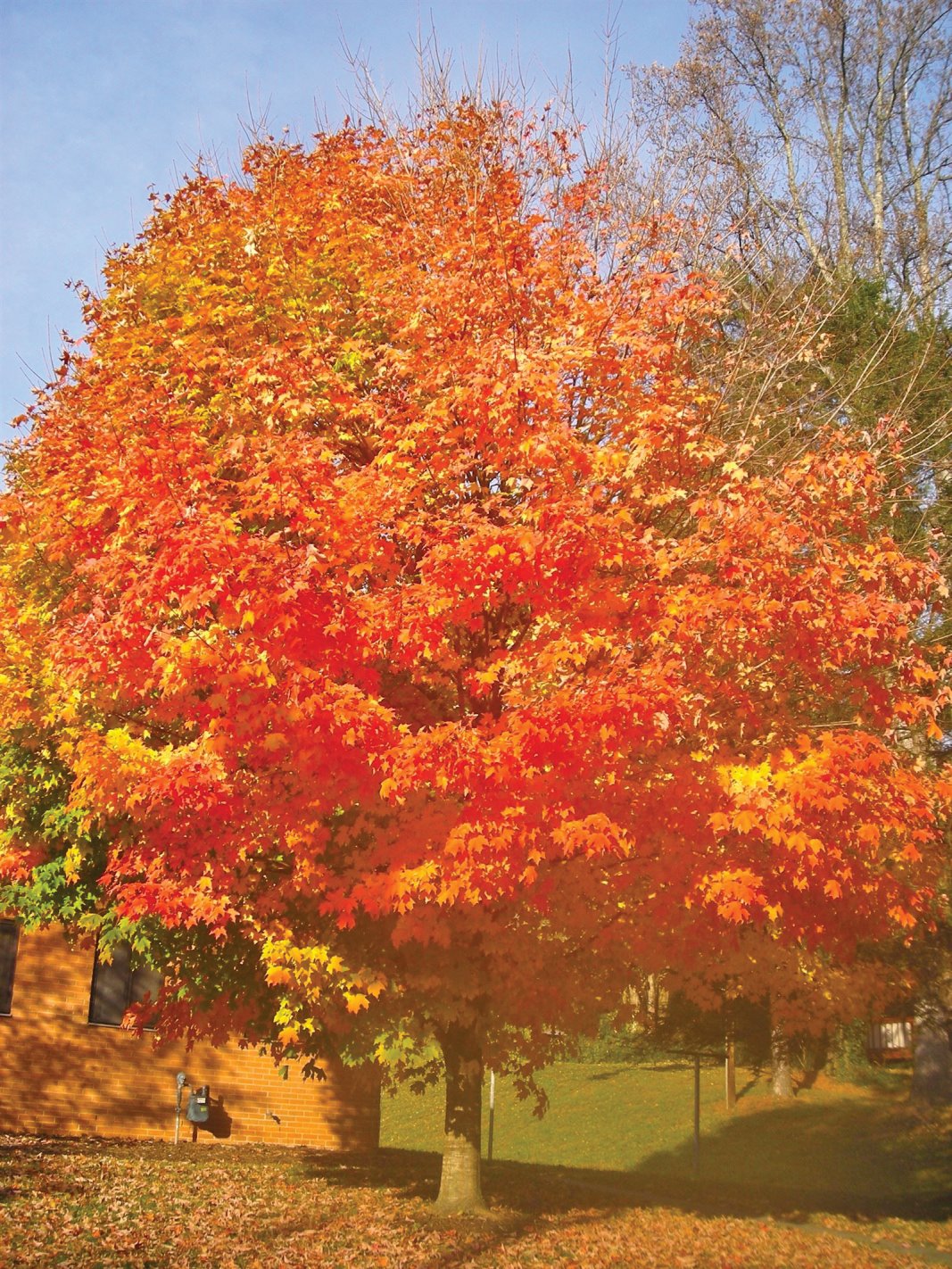 The falling leaves


drift by my window,

The autumn leaves


of red and gold...




Did you know that when the leaves turn such spectacular colors in autumn that they are merely revealing what has been there all along?  It's true...the brilliant golds, oranges, reds, and browns have been masked during the tree's food and oxygen-producing seasons by the necessary green chlorophyll which covers their natural colors. 





I can't help but think that we are like the leaves on the trees.  We spend much of our time hiding our true colors--our gifts and talents--until we slow down our urgent productivity.  Then we let our real selves shine for all to see.  We need a longer season and a definite intention to let our true colors show, for they are as bright as the sun and as warm as its light!




Mother/Father Divinity, let each of us reveal the splendor of who we really are that the world may see the glory of Creation and give thanks.  AMEN.








0

/