Shopping Cart
Your Cart is Empty
There was an error with PayPal
Click here to try again
Thank you for your business!
You should be receiving an order confirmation from Paypal shortly.
Exit Shopping Cart
PATH Ministries (People Accepting Their Holiness)
Pray....And Things Happen!
As I watch the film clips and photographs of the immigrants seeking asylum at our southern border, my heart cries not only for those people but also for their ancestors, many of whom were indigenous peoples who were shuffled around time and again while the white people stole their land.

Doesn't anyone realize that most of the immigrants are of Native American descent mixed with the Hispanic blood of the Spanish conquistadors? Thus current assault on them is but a continuation of the oppression of those who were here in the western hemisphere before the white Europeans came and savagely conquered and took the lands.

The United States of America purports to stand for freedom for all, however, it--we--if you are white, we have selectively excluded others who do not fit into our carefully manicured image of "Americans."  These people are immigrants, but they are Americans, too.

Part of my husband's family was given a King's Land Grant from the King of Spain several centuries ago including what is now the City of San Antonio. Even their rights to that land are questionable because they became part of the conquering force. When that land became a part of Texas and then the United States, they had to come across the border from Mexico, what had been their land. Over the centuries, the Mexican people became a mixed group of both Spanish and Indian ancestry, with other ethnicities in there, too.
I, as are many in the United States and in the world, appalled by the cruelty with which the U.S. immigration laws or policies are being enforced. The practice of separating families at the border and sending children to distant places far from the parents is abhorrent, as is the turning away of those who seek asylum from horrendous gang violence in their native countries. Does anyone remember that we, the U.S., used to finance the wars of dictators in those same places?

The U.S. is not using its power and wealth kindly or civilly. We have become bullies around the world, especially along our own border, rather than the leaders of freedom, as we used to consider ourselves. We have allowed our own rights as determiners of national laws and actions to be surrendered by those who are supposed to represent us. We are not a "one nation under God" by any measurement. Whether viewed from a secular of spiritual point of view, what is happening now is unethical and immoral and we must demand that it stop now!
Even as we exercise our rights as citizens of the United States, we must also turn to Spirit to guide us in interceding in this hateful process. We are all one, and whatever we do or allow to be done to others, we do to ourselves.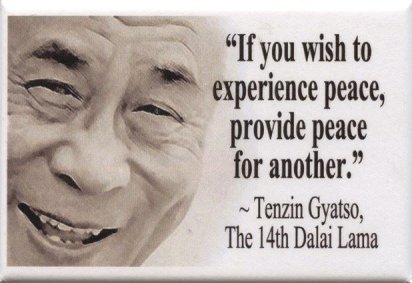 I pray daily that our leaders' hearts be softened and their minds opened. Please join me in this effort.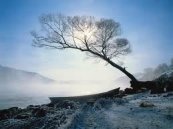 What is there to grieve but a longing in the soul for unfulfilled dreams...for passion unexpressed...for unrequited love?  We grieve for what we have loved and lost or never had at all.  We pine for unperceived knowledge and glory.  We grieve, knowing this, too, shall pass, even as we linger in our pain.
Can we gloss over, manage, or even skip grief entirely?  Can we drown it in our tears or deny its existence?  Can we will ourselves to overcome it and get on with life?  Or is grief part of being human?
Grief, like every other human emotion built into our earthly body suit is a touchstone, a rite of passage into maturity.  Without grief, how do we measure the depth of our love?  When my husband and  served as hospice chaplains in and around Santa Fe, NM, we visited one man on the first anniversary of the death of his beloved wife.  As we spoke, I asked if the pain of her passing was lessening.  He replied, "No.  Every day I give thanks that some pain remains, because it reminds me of how deeply we loved each other.  I'm afraid if the pain goes away, so will the memory of the love we shared."
Grief helps us develop compassion for ourselves and others.  It causes us to pause and acknowledge our connections with each other in this human experience of life.  Grief joins us in the shared experience of feelings, doubts, and questions.  Grief assures us that we are not alone but are connected across time and space with others.  As I traced my own ancestry across many centuries down to the present time, I discovered that women in earlier times often gave birth to many children during their fertile years, but more children died during birth or from disease than survived. Something in me felt a deep grief in empathy for my predecessors.  For a moment I felt a visceral response to their pain; then I felt numb.  I realize I still carry their pain of loss across centuries of time whenever I see children who are sick or hungry around the world.  We share our grief for hundreds of years through our spiritual DNA. 

Grief is a journey through the dark night of the soul.  We learn from it and we carry its memories with us as we emerge again and again into the bright light of love and compassion.  Grief changes us and leaves its stigmata to remind us of the depth of our wisdom and experience; it gives us the strength and courage to follow our path.  Grief is a worthy companion and guide for overcoming and incorporating the vicissitudes of life on this planet as a human spiritual being.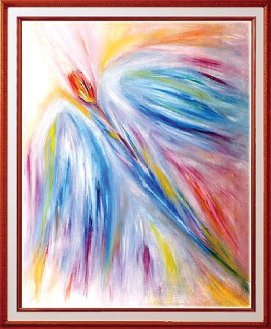 Fall in love with yourself? As songstress Whitney Houston sang, "the greatest love of all is deep inside of me."  And it's inside of you, too.  People are always looking outside of themselves to find love.  Everyone needs love; it is essential to growing up living a healthy life. 

Our parents, teachers, and  ministers forget to tell us that

WE ARE LOVE ourselves.  We are made in the image and likeness of a Creator who is the essence of love.  Life may deal us difficult conditions, but once we know that we are love, we can choose to meet whatever comes to us with love. 

I clearly remember when Rev. Jim Rosemergy, a Unity minister, said that the only love you'll ever feel is the love that flows forth from you.  What a transformational concept.  WE ARE LOVE, AND WE HAVE TO EXPRESS THAT LOVE TO FEEL IT AND ACT FROM IT IN OUR LIVES!
So, what next?  How do you use this idea?  In order to feel the love that we already are, you have to put it to work in everything you do, from grocery shopping, to errand running, even to big decision making.  Will you be perfect at first?  Probably not, if you're living in a human body. You can begin making it a habit to pause before every reaction in your day and choose to respond with love.  It may change your response, which is better than reacting in a knee-jerk answer.  As you practice coming from love, the habit will grow and you will notice changes in the love you feel yourself and in the way others respond to you.  Falling in love and expressing the love that you are brings hidden treasures in your life.
AFFIRM:  I AM LOVE, AND I EXPRESS THAT LOVE IN EVERYTHING I THINK,
              SAY AND DO.

Please check out our other pages and leave a response or a prayer request for us.  Let us know how this spiritual practice works for you.
/