Shopping Cart
Your Cart is Empty
There was an error with PayPal
Click here to try again
Thank you for your business!
You should be receiving an order confirmation from Paypal shortly.
Exit Shopping Cart
PATH Ministries (People Accepting Their Holiness)
Pray....And Things Happen!
| | |
| --- | --- |
| Posted on June 7, 2015 at 12:13 PM | |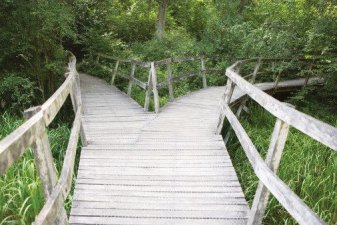 Today, Pathfinders meets a fork in the road, and a path will be chosen.  Or will it? 

If we go to the left, what will we encounter?  If we take the fork to the right, will it matter?
Today, Pathfinders will hold its first Sunday Gathering.  Does that make it a church?  Must we adopt certain beliefs to attend?  What about another place I go to?  Do I have to switch allegiance?  The answer to each of these questions is NO!
Pathfinders was not formed be a church with a building and a staff and a creed one must recite.  Rather, Pathfinders is a supportive spiritual system of people who know that Spirit lives witin them...people who are committed to a spiritual life, whatever form that may take...people who are open and accepting and growing....people who desire to express more of Spirit in their lives.
You are a Pathfinder if you know that spirituality is an important component to your life...if you love and accept others and encourage them on their paths....if you know spirituality is an inside job.
Our purpose at Pathfinders is to reveal to people their own inherent spiritual nature and to encourage them to express that in the world.  Our world needs each and every soul now present on the planet to discover, explore and express the Spirit Within them, because without that the picture of our wholeness is complete.  As Ram Dass said, "We're all just walking each other home."
Pathfinders seek universal truth wherever it is found---in the words of Jesus, Buddha, Great Spirit, Allah, just to name a few.  We take those truths inside of ourselves and contemplate and meditate upon them.  If our inner guidance is such that this is a truth for us to incorporate in our own lives for the betterment of all, then we put it into practice.
Our gifts come in many forms:  healing, prayer, creative arts, visual arts, hospitality, study, writing.....and others.  Each of these gifts are given so that we can bless the world.  Your gift is essential; it is critical that you nurture and develop it so we can once more come into our wholeness.
Master Teacher Jesus told us that greater things than he did, we would do.  Now is the time to bring that prophecy into fruition with the love and support of each other. 

We will gather today, and some of us will take one fork in the road and some will take the other.  It doesn't matter, for we walk in Spirit and in Truth, knowing all roads eventually converge once more in our Oneness.
Hoping to see you there on Sundays at 4 pm at Jongo Java Coffeehouse on Main Street in Hendersonville, NC.  If you cannot be there in person, please hold us in the light of love and laughter.

Categories: Consciousness, Reflections, Spiritual Growth, Spiritual Guidance
/