Shopping Cart
Your Cart is Empty
There was an error with PayPal
Click here to try again
Thank you for your business!
You should be receiving an order confirmation from Paypal shortly.
Exit Shopping Cart
PATH Ministries (People Accepting Their Holiness)
Pray....And Things Happen!
| | |
| --- | --- |
| Posted on July 25, 2015 at 8:12 PM | |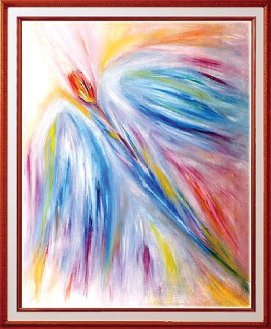 Fall in love with yourself? As songstress Whitney Houston sang, "the greatest love of all is deep inside of me."  And it's inside of you, too.  People are always looking outside of themselves to find love.  Everyone needs love; it is essential to growing up living a healthy life. 

Our parents, teachers, and  ministers forget to tell us that

WE ARE LOVE ourselves.  We are made in the image and likeness of a Creator who is the essence of love.  Life may deal us difficult conditions, but once we know that we are love, we can choose to meet whatever comes to us with love. 

I clearly remember when Rev. Jim Rosemergy, a Unity minister, said that the only love you'll ever feel is the love that flows forth from you.  What a transformational concept.  WE ARE LOVE, AND WE HAVE TO EXPRESS THAT LOVE TO FEEL IT AND ACT FROM IT IN OUR LIVES!
So, what next?  How do you use this idea?  In order to feel the love that we already are, you have to put it to work in everything you do, from grocery shopping, to errand running, even to big decision making.  Will you be perfect at first?  Probably not, if you're living in a human body. You can begin making it a habit to pause before every reaction in your day and choose to respond with love.  It may change your response, which is better than reacting in a knee-jerk answer.  As you practice coming from love, the habit will grow and you will notice changes in the love you feel yourself and in the way others respond to you.  Falling in love and expressing the love that you are brings hidden treasures in your life.
AFFIRM:  I AM LOVE, AND I EXPRESS THAT LOVE IN EVERYTHING I THINK,
              SAY AND DO.

Please check out our other pages and leave a response or a prayer request for us.  Let us know how this spiritual practice works for you.
Categories: Consciousness, Love, Practical Problems, Reflections, Spiritual Growth
/