Shopping Cart
Your Cart is Empty
There was an error with PayPal
Click here to try again
Thank you for your business!
You should be receiving an order confirmation from Paypal shortly.
Exit Shopping Cart
PATH Ministries (People Accepting Their Holiness)
Pray....And Things Happen!
| | |
| --- | --- |
| Posted on August 5, 2015 at 12:56 PM | |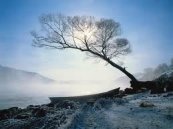 What is there to grieve but a longing in the soul for unfulfilled dreams...for passion unexpressed...for unrequited love?  We grieve for what we have loved and lost or never had at all.  We pine for unperceived knowledge and glory.  We grieve, knowing this, too, shall pass, even as we linger in our pain.
Can we gloss over, manage, or even skip grief entirely?  Can we drown it in our tears or deny its existence?  Can we will ourselves to overcome it and get on with life?  Or is grief part of being human?
Grief, like every other human emotion built into our earthly body suit is a touchstone, a rite of passage into maturity.  Without grief, how do we measure the depth of our love?  When my husband and  served as hospice chaplains in and around Santa Fe, NM, we visited one man on the first anniversary of the death of his beloved wife.  As we spoke, I asked if the pain of her passing was lessening.  He replied, "No.  Every day I give thanks that some pain remains, because it reminds me of how deeply we loved each other.  I'm afraid if the pain goes away, so will the memory of the love we shared."
Grief helps us develop compassion for ourselves and others.  It causes us to pause and acknowledge our connections with each other in this human experience of life.  Grief joins us in the shared experience of feelings, doubts, and questions.  Grief assures us that we are not alone but are connected across time and space with others.  As I traced my own ancestry across many centuries down to the present time, I discovered that women in earlier times often gave birth to many children during their fertile years, but more children died during birth or from disease than survived. Something in me felt a deep grief in empathy for my predecessors.  For a moment I felt a visceral response to their pain; then I felt numb.  I realize I still carry their pain of loss across centuries of time whenever I see children who are sick or hungry around the world.  We share our grief for hundreds of years through our spiritual DNA. 

Grief is a journey through the dark night of the soul.  We learn from it and we carry its memories with us as we emerge again and again into the bright light of love and compassion.  Grief changes us and leaves its stigmata to remind us of the depth of our wisdom and experience; it gives us the strength and courage to follow our path.  Grief is a worthy companion and guide for overcoming and incorporating the vicissitudes of life on this planet as a human spiritual being.

Categories: Love, Reflections, Spiritual Growth, Spiritual Guidance
/