Shopping Cart
Your Cart is Empty
There was an error with PayPal
Click here to try again
Thank you for your business!
You should be receiving an order confirmation from Paypal shortly.
Exit Shopping Cart
PATH Ministries (People Accepting Their Holiness)
Pray....And Things Happen!
| | |
| --- | --- |
| Posted on December 8, 2017 at 9:22 PM | |
How busy are you these days preparing for the holidays?  Do you have a "to do" list a mile long? Are you shopping till you drop? How about entertaining? Are you planning a party at home or at work? Are you rehearsing for choir or other activities at church? Are you planning for guests or travel over the holidays? Have you put up and trimmed your tree? How about decorating the house and the yard? You are probably a very busy person, as most of us are this time of year!
We keep hearing people in conversation or in the media talking about the "true meaning of Christmas," and, of course, this varies with your beliefs. But it also has to do with that "to do" list and how you spend your precious time. So many people are so busy DOING CHRISTMAS  they forget about the true meaning of Christmas--BEING CHRISTMAS!

How can we BE CHRISTMAS instead of DOING CHRISTMAS? How can we express the joy and peace and love that this season brings? How can we let the Christ Spirit be born anew in us? Any ideas?
For me, I plan to stop amid the hustle and bustle of the season and just listen to the sounds of silence instead of all the noise. I intend to look at nature and see its bounty and look into the eyes of people and see the Christ Light shining there. I shall  smell the fresh scent of the fir trees and of cookies baking in the oven. I will feel the gentle touch of my animals and feel their hot breath on my skin. I will savor the taste of hot chocolate and candy canes and enjoy the sensation.

Let's consciously use all the senses God has given us to experience in depth the Christmas gifts all around us.
Let's stop amid the chaos and confusion to give the gifts that really count.
Let's be still and give thanks for remembering the true meaning of Christmas!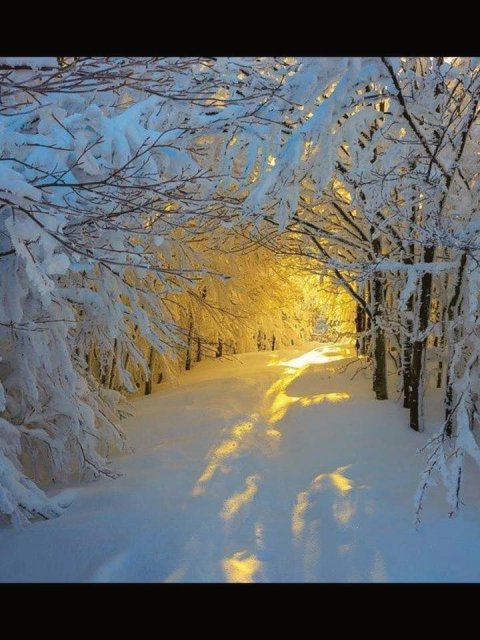 GOD IS BLESSING YOU NOW, AND SO ARE WE!

Categories: Consciousness, Reflections
/