Shopping Cart
Your Cart is Empty
There was an error with PayPal
Click here to try again
Thank you for your business!
You should be receiving an order confirmation from Paypal shortly.
Exit Shopping Cart
PATH Ministries (People Accepting Their Holiness)
Pray....And Things Happen!
| | |
| --- | --- |
| Posted on June 26, 2018 at 12:38 PM | |
As I watch the film clips and photographs of the immigrants seeking asylum at our southern border, my heart cries not only for those people but also for their ancestors, many of whom were indigenous peoples who were shuffled around time and again while the white people stole their land.

Doesn't anyone realize that most of the immigrants are of Native American descent mixed with the Hispanic blood of the Spanish conquistadors? Thus current assault on them is but a continuation of the oppression of those who were here in the western hemisphere before the white Europeans came and savagely conquered and took the lands.

The United States of America purports to stand for freedom for all, however, it--we--if you are white, we have selectively excluded others who do not fit into our carefully manicured image of "Americans."  These people are immigrants, but they are Americans, too.

Part of my husband's family was given a King's Land Grant from the King of Spain several centuries ago including what is now the City of San Antonio. Even their rights to that land are questionable because they became part of the conquering force. When that land became a part of Texas and then the United States, they had to come across the border from Mexico, what had been their land. Over the centuries, the Mexican people became a mixed group of both Spanish and Indian ancestry, with other ethnicities in there, too.
I, as are many in the United States and in the world, appalled by the cruelty with which the U.S. immigration laws or policies are being enforced. The practice of separating families at the border and sending children to distant places far from the parents is abhorrent, as is the turning away of those who seek asylum from horrendous gang violence in their native countries. Does anyone remember that we, the U.S., used to finance the wars of dictators in those same places?

The U.S. is not using its power and wealth kindly or civilly. We have become bullies around the world, especially along our own border, rather than the leaders of freedom, as we used to consider ourselves. We have allowed our own rights as determiners of national laws and actions to be surrendered by those who are supposed to represent us. We are not a "one nation under God" by any measurement. Whether viewed from a secular of spiritual point of view, what is happening now is unethical and immoral and we must demand that it stop now!
Even as we exercise our rights as citizens of the United States, we must also turn to Spirit to guide us in interceding in this hateful process. We are all one, and whatever we do or allow to be done to others, we do to ourselves.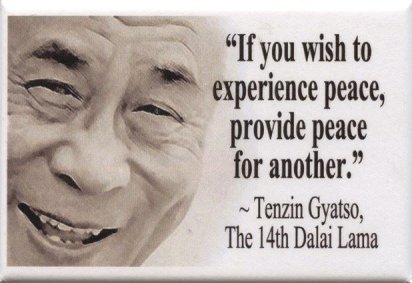 I pray daily that our leaders' hearts be softened and their minds opened. Please join me in this effort.
Categories: Consciousness, Love, Practical Problems, Prayer
/